View Resource
Homeless Veterans and the Criminal Justice System: New Developments and other resources
by Stephan Haimowitz, J.D.
Available formats: PDF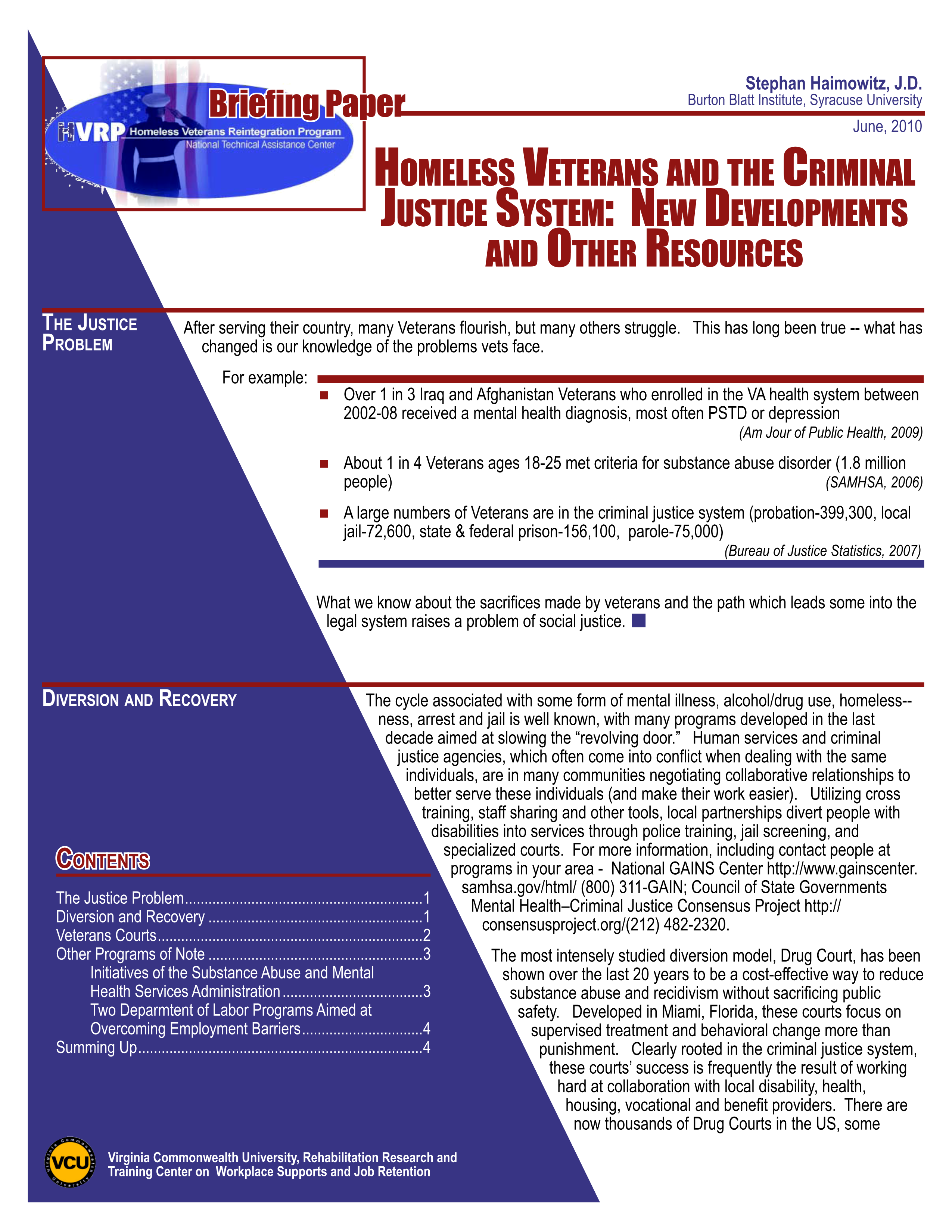 View PDF
Introduction
After serving their country, many Veterans flourish, but many others struggle. This has long been true -- what has changed is our knowledge of the problems vets face.
For example:
Over 1 in 3 Iraq and Afghanistan Veterans who enrolled in the VA health system between 2002-08 received a mental health diagnosis, most often PSTD or depression (Am Jour of Public Health, 2009)
About 1 in 4 Veterans ages 18-25 met criteria for substance abuse disorder (1.8 million people) (SAMHSA, 2006)
A large numbers of Veterans are in the criminal justice system (probation-399,300, local jail-72,600, state & federal prison-156,100, parole-75,000) (Bureau of Justice Statistics, 2007)
What we know about the sacrifices made by veterans and the path which leads some into the legal system raises a problem of social justice.
This briefing paper covers:
Diversion & recovery
Veterans Courts
Initiatives of the Substance Abuse & Mental Health Services Administration
The Federal Bonding Program
The Work Opportunity Tax Credit
To read the entire briefing paper click
here
.