View Resource
Leveling up to business-focused job development
by Royer, J.
Available formats: PDF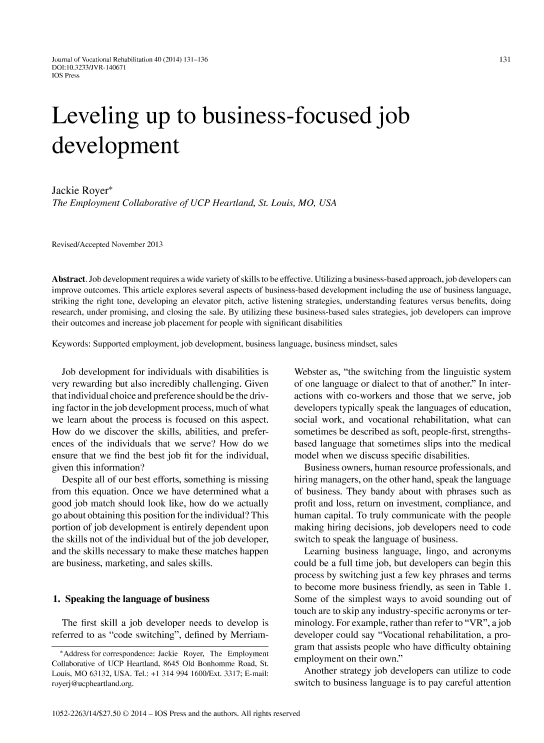 View PDF
Royer, J. (2014). Leveling up to business-focused job development. Journal of Vocational Rehabilitation, 40(2), pp. 131-136.
Abstract:
Job development requires a wide variety of skills to be effective. Utilizing a business-based approach, job developers can improve outcomes. This article explores several aspects of business-based development including the use of business language, striking the right tone, developing an elevator pitch, active listening strategies, understanding features versus benefits, doing research, under promising, and closing the sale. By utilizing these business-based sales strategies, job developers can improve their outcomes and increase job placement for people with significant disabilities.
Reprinted from the Journal of Vocational Rehabilitation with permission from IOS Press.