Join Us for this Upcoming RRTC Webcast
An Unconfined Life and the Role of Employment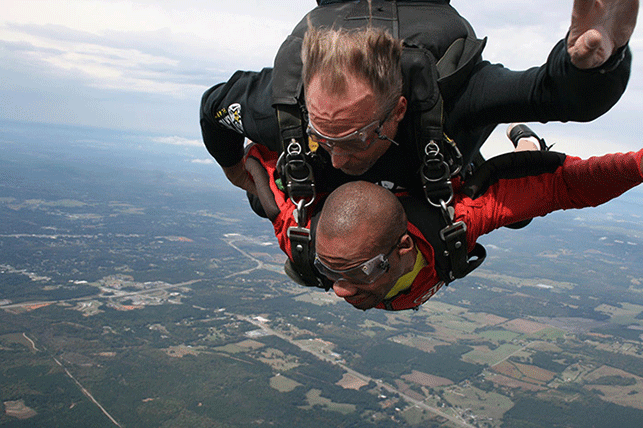 Presenters: Chris Coleman & Nancy Brooks-Lane
August 14, 2014 | 2:00 pm - 3:00 pm ET
Meet the Presenters & Register Online*
* Individuals with disabilities receive access to all of our webcasts at no charge.
Most of us have some kind of confinement or limitation that's holding us back –professionally, personally, physically, financially, or spiritually. Christopher D. Coleman, CEO and Founder of the nonprofit Unconfined Life Institute, believes that everyone can live an unconfined life—in every area of life. As a Life Coach, Motivational Speaker, Self-help Author, and Spiritual Leader, Christopher is dedicated and trained to help individuals and groups rise above obstacles. Christopher offers innovative programs that rise above conventional messages - to coach, motivate, and inspire a wide range of clients, including: Corporations,Colleges & Universities, Business & Entrepreneurial Organizations, Community, Civic & Charitable Organizations.
Meet the Presenters:
Nancy Brooks-Lane's diverse skills include: training, technical assistance and side by side mentoring in best practices; organizational and system change strategic planning; and aligning policy, funding, and change. She has assisted persons with significant disabilities obtain customized employment or start their own business and has mentored, trained and provided technical assistance to self-advocates, families, providers, citizen advocates, funders and social and political leaders in the processes of best practices and system change.
Christopher Coleman was diagnosed with cerebral palsy. The condition was supposed to prevent him from moving, talking or even thinking for himself. Today he has a Bachelor's of Science Degree in Technical & Professional Communication from Southern Polytechnic State University and a Certification in Human Behavior from Insight Institute. He is a Professional Keynote Speaker, Author, Life Coach and a Team Dynamics Consultant. He also is the founder and CEO of Unlimited Leadership, Empowered Ministries and Triumphant Encounters.